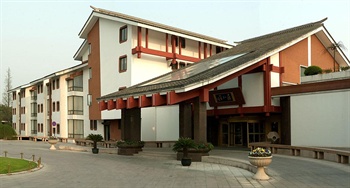 Renovated in 2015, the Xijiao State Guest Hotel offers both holiday makers and business travelers a pleasant stay in Shanghai. Free in-room Wi-Fi and convenient access to the Hongqiao District make this hotel a fantastic choice.
The hotel is only 9km from Hongqiao International Airport and 11km from Shanghai Railway Station, giving guests a number of convenient transportation options. Shanghai Zoo is located approximately 3km away.
In their spare time, guests can explore the hotel's surroundings. A pickup service can be arranged for guests upon request.
There's never a dull moment at this hotel, our guests indicate that the facilities are excellent. For guests traveling on business, this hotel is consistently one of the most popular choices.